Arizona Mineral and Fossil show
Jan. 30 - Feb. 13 2010
We¡¯re at Room 122 of Quality Inn - Benson Highway
---
our show room
Fine mineral specimens
The superstar of our fine mineral specimens - Great Wulfenite from China!
Besides fine speicmens, we have lot of materials selling by flats or kgs!
Out side of show room - more minerals. Some boxes are empty, lot of materials have been sold out.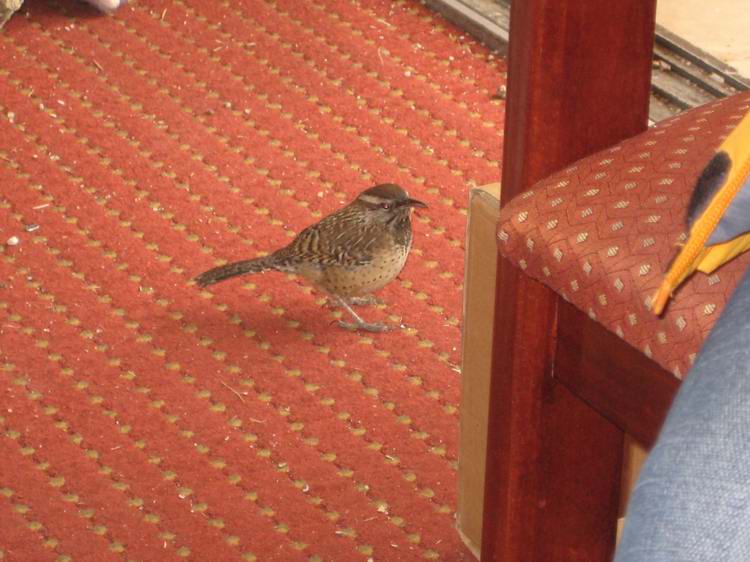 Hi, don't be shy, welcome to gemshow!
After show, all of our mateirals were stocked into store.
A lot of self-storage unit here.
We have a good show this year. After busy days on show, now Quality Inn is back to quiet again. For us, it's time for leaving too.
At Tucson airport - Waiting for the airplane from Tucson to Los Angeles.
Before leaving US, we have 2 days' time at Los Angeles to have a look. This is a house under building.
Road in LA.
Jin at a shopping center. We come here to look for a big book store.
Sure, it's China town in LA.
At Chinese Restaurant - 'I like the lobster', Jin said.
Overlook LA short after airplane's taking off.
---
After 3 weeks' busy and successful time at Tucson, we're back.
Thank you - all old friends and new friends who have visit our show room.
See all of you next year at Tucson!
---
|HOME | Mineral Gallery |