Well, thanks again for all old and new friends who visit us at 2014 Tucson show
--Room 268 of Hotel Tucson City Center (formerly InnSuites)
We have had a good show and good trip at 2014. Hope to see you at 2015 Tucson show -- at same location!
---
Before we going ahead to US, reports are saying it is snowy and extreme cold at northeast of US.
But Tucson still welcome visitors with usual warm sunny day. It is middle night when we arrived at Tucson International airport.
Mr. Jin with the first sunlight of desert.
Before Tucson show, we have a quick look at several other Rock, Gem and Mineral shows.
Rocks, Rocks and Rocks...
More Rocks...
Beads and Carving
More...
Here are several show booth with mineral specimens.
Wood carving
Well, it is not rock, nor mineral...
At early morning -- Early birds, have you had your breakfast?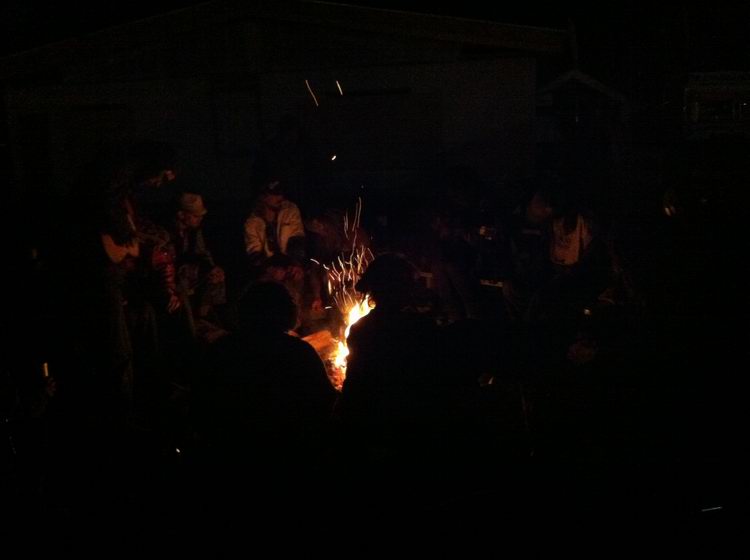 The bonfire and singers.
There are RV shows neighboured to Rock & Mineral show. Do you like this RV?
Back to our show! It¡¯s the show Time again! Early morning at HTCC.
Our old friend, Mr. William W. Pinch with Mr. Jin at our show room.
One of our show cases.
Before the busy daytime, the early morning is still quiet, cool and pleasant.
Show booths in Lobby
Show booths in lobby
Show booth outside of Ballroom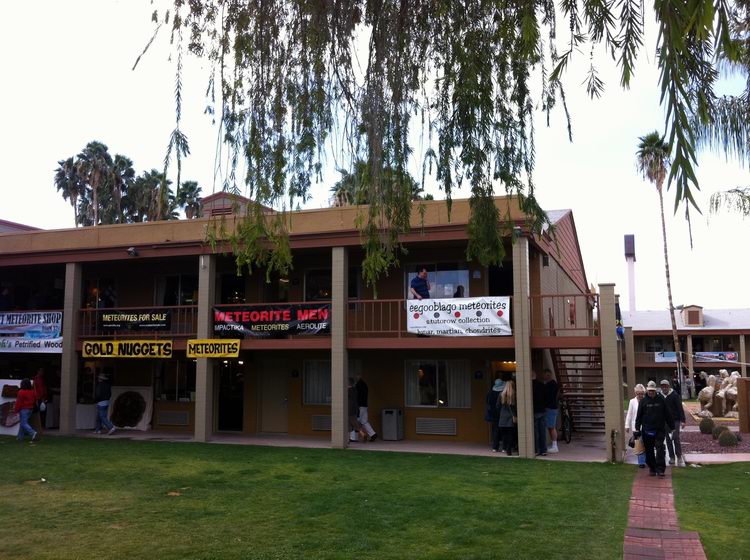 More people are coming.
Lunch time.
The restaurant of HTCC. Now it is late evening.
At late evening, the hotel go back to quiet and will have a good rest too.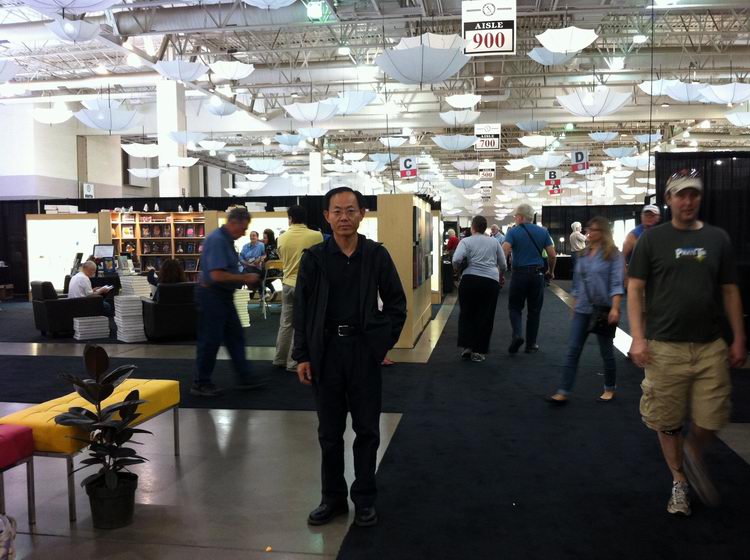 Mr. Jin at one show booth. The hide tide of Tucson each year -- the Main show. We'll not miss it.
The main show is crowded.
In-N-Out burger, one of our favourite. Many people like it too!
After Main show, the busy Tucson shows go to end. It is near the time to say bye to Tucson.
Colorful metal art from local shop at Tucson
After show, we still have some time to look around Tucson.
Mr. Jin at the land of Tucson Market Place at the Bridges, with the black mountain at far.
This remind us the name of 'Tucson', meaning at the base of black hill.
---
Thank you Tucson. Thank you, all of our friends! Again, we have had a good time here.
Hope to see you at 2015!
---
|HOME | Mineral Gallery |