Special Fluorite from new locality! Most crystals are two generations.
The first generation is Purple Octahedron crystal, it's covered by druzy Quartz,
then it's the second generation Very clear & Transparent, green to blue to purple Fluorite crystals.
They were from a small pocket which has been finished, as far as we know.
Purple Fluorite on Quartz CM642246 USD85.00
Size: 10.5*6.5*3.4cm Weight: 245g
Sanming, Fujian
---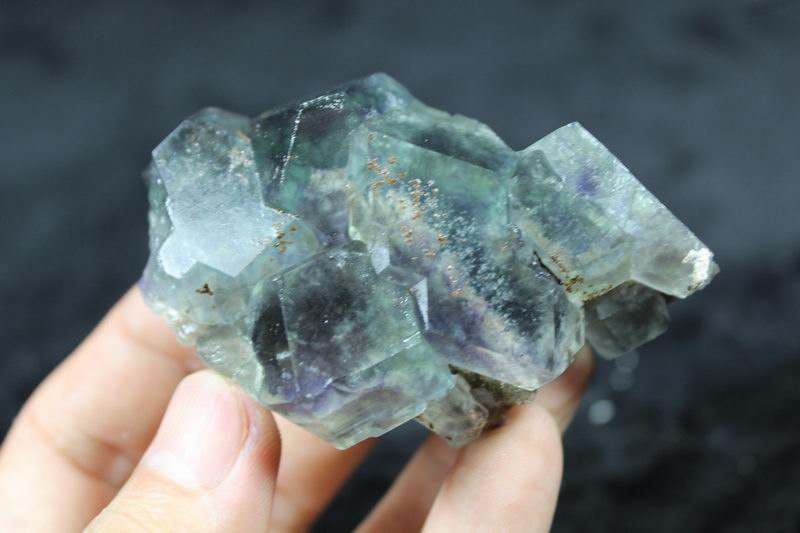 Purple Fluorite CM652247 USD68.00
Size: 7.5*4.7*3cm Weight: 125g
Sanming, Fujian
---
Purple Fluorite on Quartz CM662248EE USD68.00
Size: 10.5*5.5*2.6cm Weight: 175g
Sanming, Fujian
---
Purple Fluorite on Quartz CM672249EE USD35.00
Size: 6*5.7*3cm Weight: 105g
Sanming, Fujian
---
Purple Fluorite on Quartz CM692250E USD49.00
Size: 9.6*5*2.6cm Weight: 165g
Sanming, Fujian
---
Purple Fluorite on Quartz CM602251 USD35.00
Size: 8.5*6.3*2.1cm Weight: 110g
Sanming, Fujian
---
Purple Fluorite on Quartz CM672258E USD17.00
Size: 6.1*5*2.5cm Weight: 50g
Sanming, Fujian
---
|HOME | Mineral Gallery |