These Smoky/Black Quartz are natural, NOT treated by any way.
-- The Crystals are very sharp. They are in perfect condition, well termianted.
-- Good luster, very bright.
-- Some pieces are accompanied by Green needle like Epidote & brown/yellow Chabasite. With the pink Feldspar matrix, it¡¯s good color contrast.
-- They¡¯re from miners¡¯ own collection. Great quality!
Smoky Quartz & Molybdenite CM464174 USD98.00
Weight: 145g
Rizhao, Shandong
---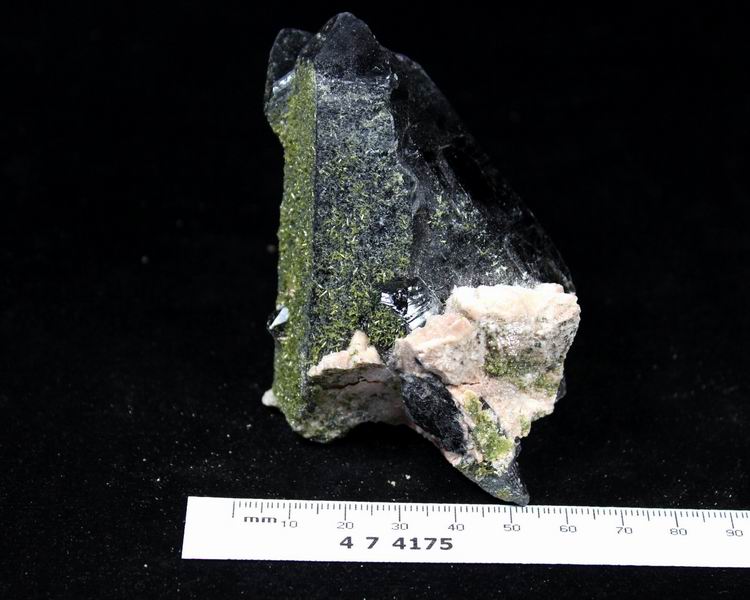 Smoky Quartz & Epidote CM474175 USD45.00
Weight: 210g
Rizhao, Shandong
---
Smoky Quartz CM404178 USD68.00
Weight: 190g
Rizhao, Shandong
---
Smoky Quartz & Epidote CM414179 USD35.00
Weight: 100g
Rizhao, Shandong
---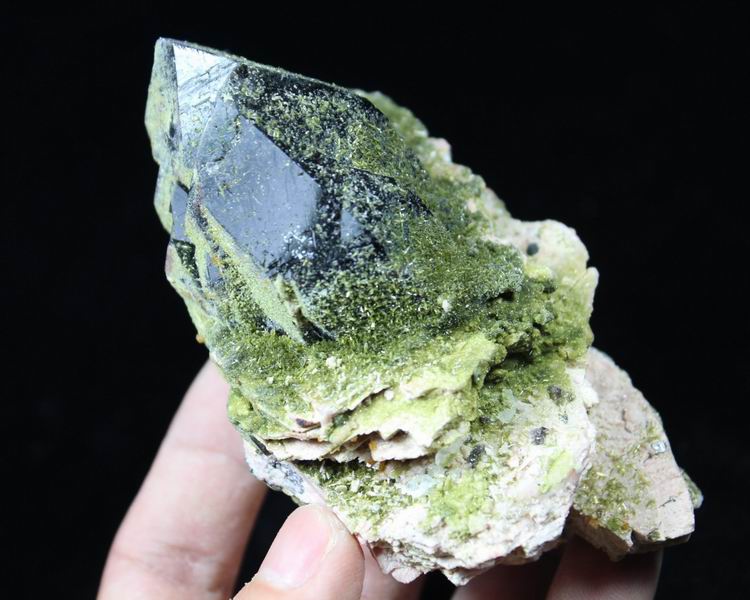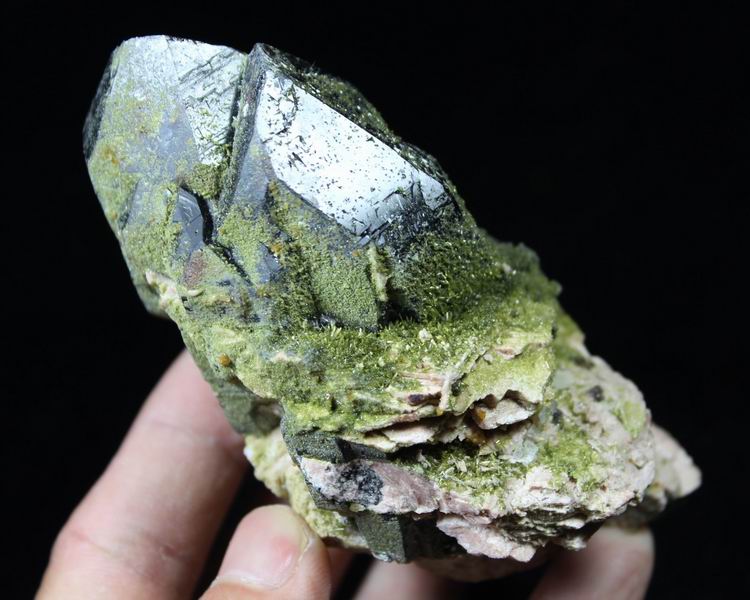 Smoky Quartz, Epidote & Chabasite CM434180 USD85.00
Size: 8*7*5.5cm Weight: 270g
Rizhao, Shandong
---
|HOME | Mineral Gallery |